These info I got from the articles given by MIL.

1) Asid Folik (Folic Acid, 葉酸 - yosan)
Also known as brain food. Diperlukan utk pengeluaran tenaga & pembentukan sel darah merah. Menguatkan imuniti dgn membantu dlm pembentukan yg sesuai & fungsi sel darah putih. Membantu dlm depression & kegelisahan. Membantu mengatur pembentukan sel saraf embrio & janin yg amat penting utk tumbesaran yg normal. 600mg is needed per day by pregnant women.
Sumber
2) Asid Lemak Omega 3 (Omega-3 Fatty Acid, オメガ3系脂肪酸 - omega 3 kei shibousan)
Merangsangkan otak. Omega 3 dan DHA diperlukan dlm pembentukan sistem saraf pusat janin. Kajian menunjukkan bayi yg menjalani ujian perkembangan mental mndpt skor tinggi apabila ibunya mkn telur yg mengandungi byk omega 3 semasa hamil.
Sumber
3) Protein (たんぱく質 - tanpakushitsu)
Tambahan protein diperlukan semasa hamil kerana badan ibu bekerja keras membentuk sel-sel otak bayi. Ibu hamil memerlukan 75g protein iaitu 25g lebih drpd biasa.
Sumber
4) Zat besi (iron, 鉄 - tetsu)
Memainkan peranan penting dlm pengangkutan oksigen drpd paru-paru ke tisu. Digunakan dlm pembuatan hemoglobin & berperanan penting dlm fungsi normal imuniti. Sepanjang kehamilan, penggunaan zat besi bertambah 2 kali ganda utk memenuhi keperluan ibu & bayi. Kalau tak, ibu akan cpt penat dan mudah dijangkiti penyakit. Risiko melahirkan bayi tidak cukup bulan dan kurang berat turut berlaku. 27mg zat besi diperlukan oleh ibu mengandung stiap hari.
Sumber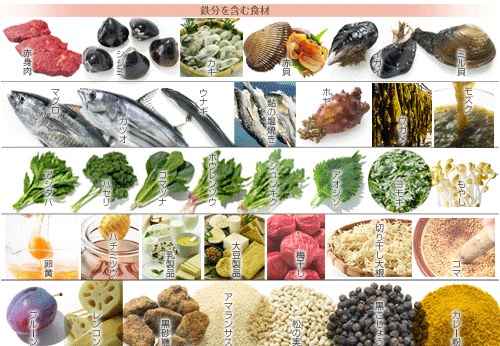 5) Kalsium (Calcium, カルシウム)
  Diperlukan utk pembentukan dan mengekalkan tulang dan gigi yg kuat serta sihat. Juga perlu utk pembekuan darah, penghantaran gerak balas saraf & kontraksi otot. Mencegah penyakit osteoporosis. Sewaktu hamil, janin akan mengambil 25-30mg kalsium dr ibunya sehari terutama pd trimester ketiga kehamilan. Jika bekalan tidak cukup, janin akan mengambil kalsium dr tulang ibu. Oleh itu, ibu perlu sentiasa pastikan pengambilan kalsium mencukupi iaitu sekitar 1000mg.
Sumber
So,kpd ibu2 mengandung termasuklah aku..pls make sure u get all the nutrition needed. Kalau tak, mcm2 la perkara yg mungkin akan terjadi.